Quality and innovation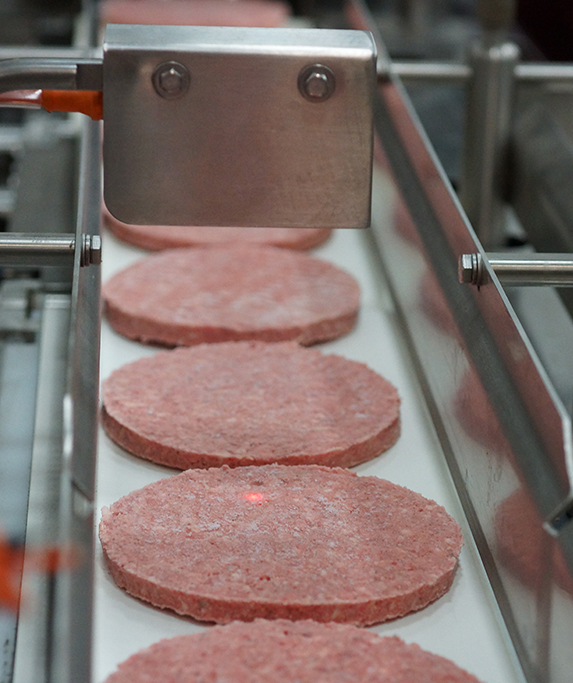 Tehran Hamburger Company with patented trade name of " Mom Food Products" achieved the certificate of standard from National Standard Organization three decades ago, to raise the bar with respect to quality and food safety, the management brought in number of experts to pursue the highest quality and safety of our products, and when Hazard Critical Control Point Analysis (HACCP) was introduced in Iran, Tehran Hamburger was one of the pioneers to establish food safety procedures and healthy food for customers need. Our company was the first in Iran to combine the joint implementation of "ISO9001" and "HACCP" in practical manner. Once the vital infrastructure and required steps were completed, we implemented the accurate procedures to obtain the "ISO22000" for food safety management certificate. This food management system allows our production process to assess the food chain from Farm to Fork in order to guarantee the healthiness of our products.
To extend this pursuit of systematic mind frame, the management of Mom decided to achieve the highest customer satisfaction platform, with this perspective that every advanced organization and company base their success to customer service and customer satisfaction views, Tehran Hamburger successfully enforce the protocol for "ISO 10002", and was awarded the certificate approval soon after. Our company is primarily focused on importance of customers' views and needs; hence we created a very responsive system for customers' dissatisfaction and complaints.
Due to relentless research and demand for utilizing the latest technology in production lines, Tehran Hamburger's management imported the most advanced production and packaging machineries from Europe in order to produce the highest quality and safe products. Our burgers are individually frozen, individually wrapped, and swiftly boxed with robotics packaging equipment with no human touch to eliminate any contamination.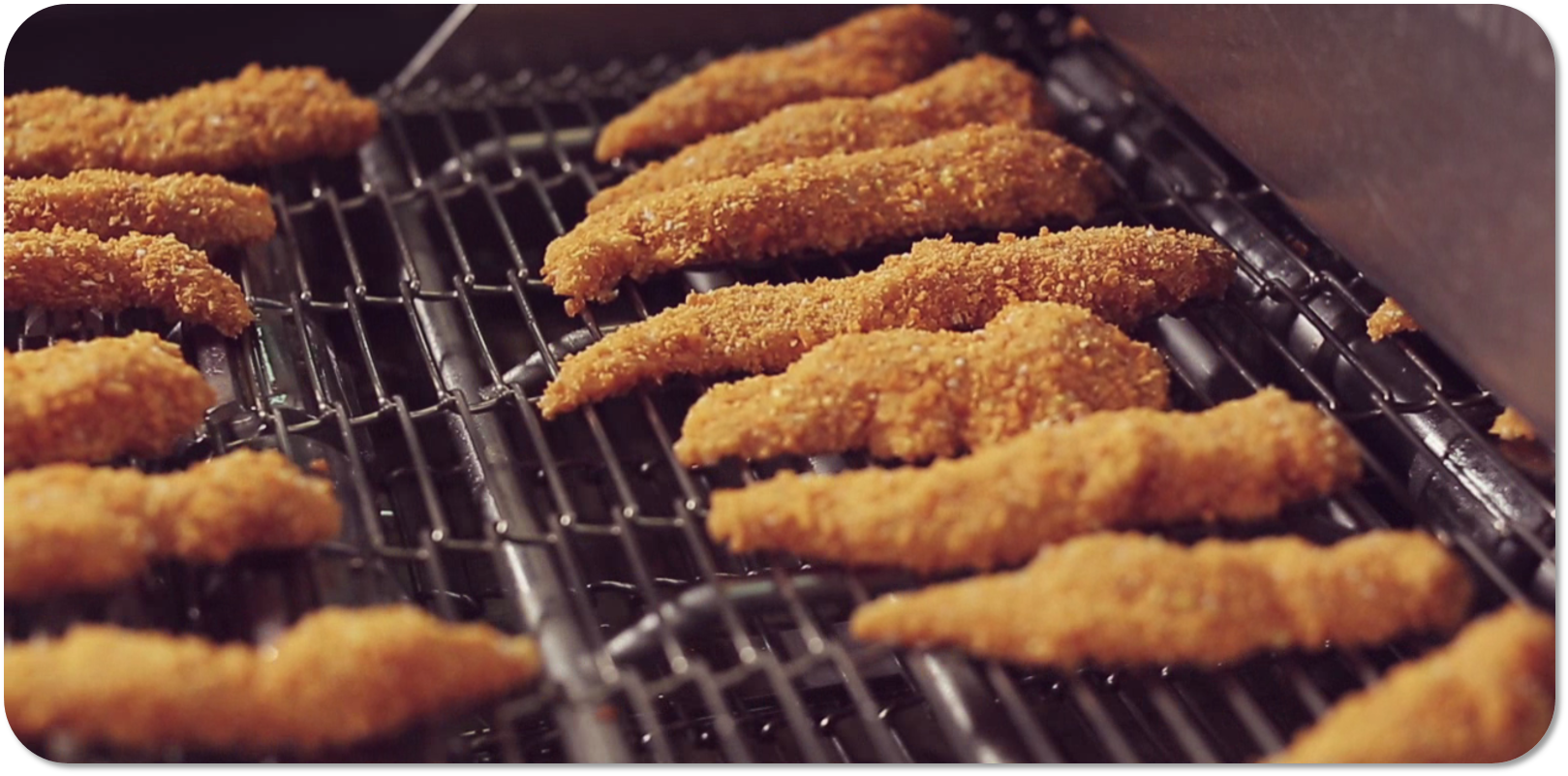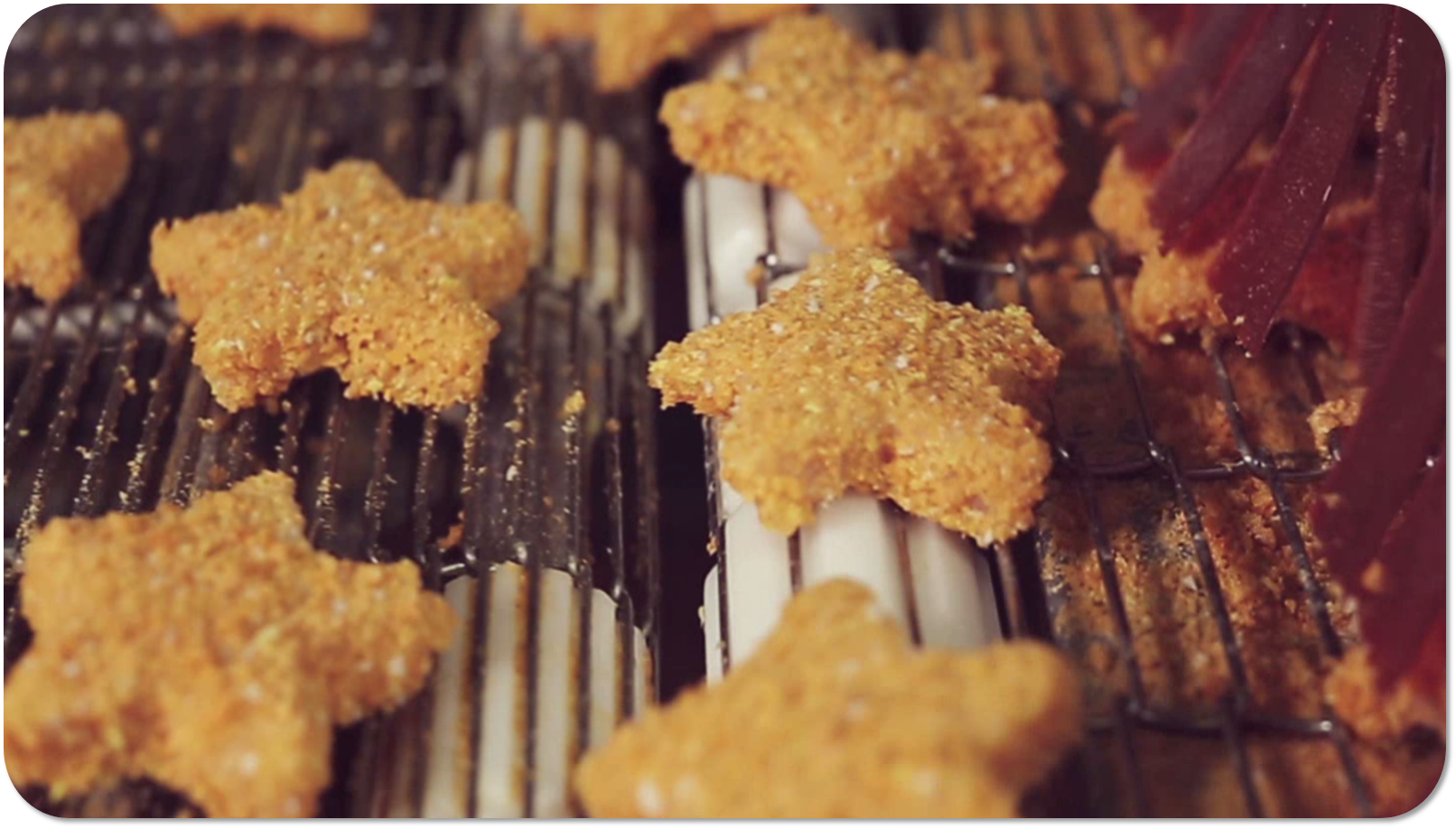 We also produce various types of Kebob, Pizza Dough, Donut Dough, Falafel, Chicken Nugget, Chicken Fillet, Chicken Schnitzel, Shrimp Nugget, Herbs Cutlet, and Potato Cutlet.